HH&H 2019 CALENDAR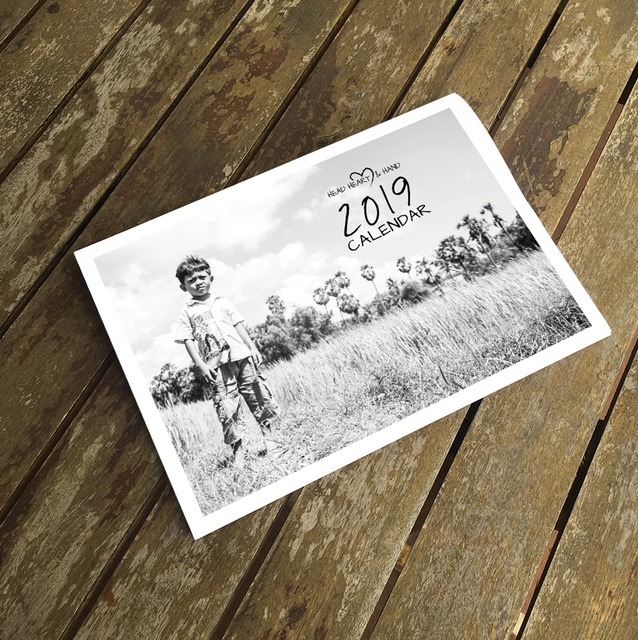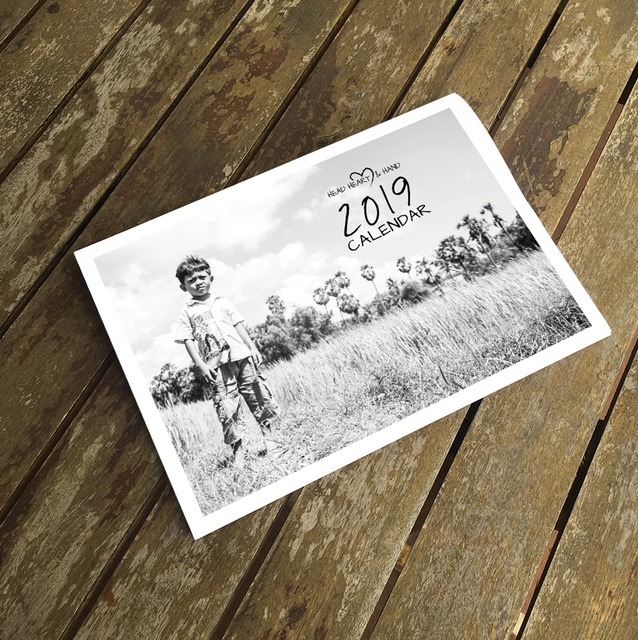 HH&H 2019 CALENDAR
We're keeping the dream alive by delivering you an old school, physical calendar …
Let's face it - the tactile (touchy-feely) amongst us like to actually touch things, write on things and physically turn pages… And seriously, who wouldn't want to be inspired these beautiful photos and faces everyday?
Our 2019 Head, Heart & Hand Calendar show cases our 2019 team and includes all the dates of our upcoming holidays and events. As well as stunning photography, there's also an inspirational quote and a monthly "task' to keep you in action, on each page…
And here's your good karma…
Our calendars are printed locally on 100% recycled, ethically sourced paper.
ALL profits from the sales of our calendars go towards our team (and their children's) sponsorships in Cambodia…. 'coz they work "heart" for us and deserve empowering support to follow their dreams.
Please select "FLAT RATE POSTAGE" when purchasing this item unless you are collecting in person. Nb/ Flat rate covers ALL items in your cart (so you may as well add something else!)